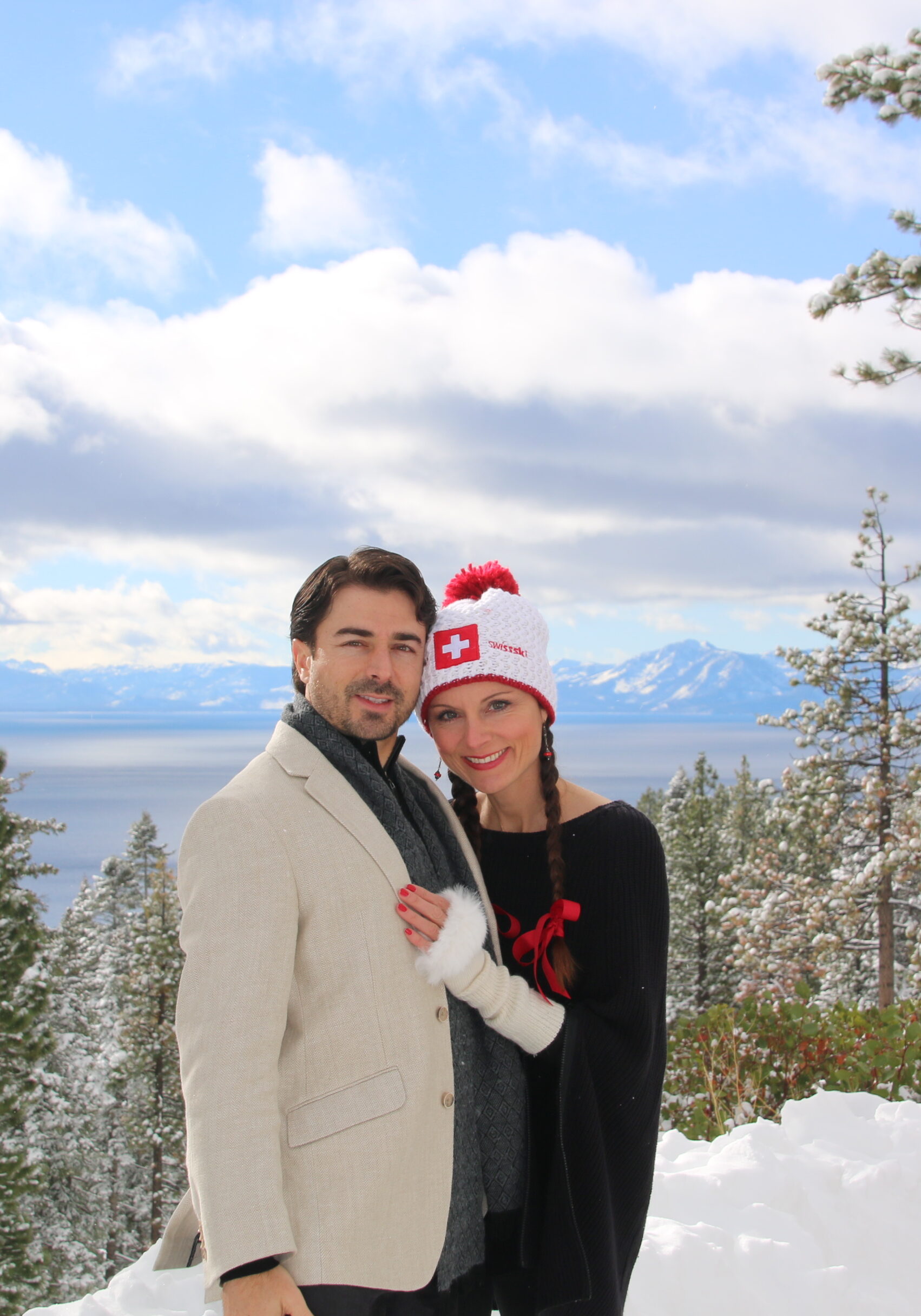 Our Approach:
Working with a diligent team which you know you can rely on is key in any transaction. When it comes to dealing in real estate, this element may be the single most important part of your transaction. You can rely on this team.
Our Story:
Dream, Move, Live; words to live by. The founders of Alpine Living Boutique were once caught in the rat race of doing the things they thought they had to do on a daily basis. Once they realized they simply needed to make their DREAMs a reality, they set out to achieve them and ultimately relocated to beautiful Lake Tahoe.
Now, this team takes pride in helping others to achieve their dreams by working through the strategies necessary to enable them to MOVE into an ideal scene and assisting with putting those plans in motion.
Services at ALB include helping you sell your existing house, purchase, space plan and design your new home, assist you in relocation and establishing services such as landscaping, snow removal and estate management so that you can truly begin to LIVE.
Meet the Team
This family-owned business is based on a set of morals which holds professional integrity and loyalty to our clients at the highest levels. Feel free to take a moment to read about our team members.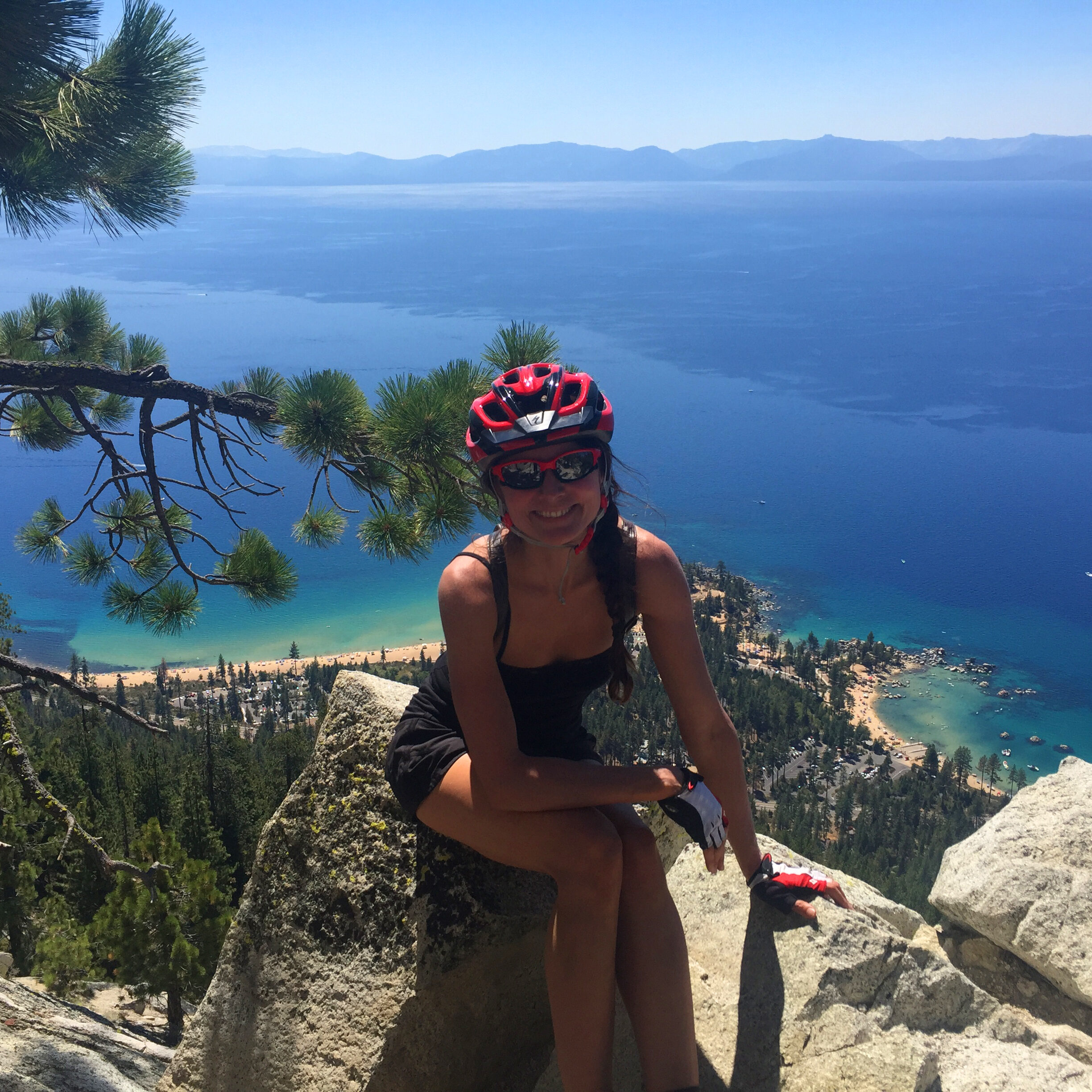 Laurence Lewis
Born and raised in a quaint village in the foothills of the Swiss Alps, designer Laurence was artistically inclined at a very young age. As she took to musical studies in her early years, her passion for the uniquely creative drew her to the tools of her father, an architect/engineer.
Laurence would eventually discover her savant abilities as an artist. The mediums would include oil, graphite and water colors where her creations would ultimately be purchased by true fans of her trade.
Over the past 25 years, Laurence has had the pleasure of traveling throughout 5 continents and worked on space planning and interior design projects in more than 50 cities Worldwide ranging from Berlin to Rome, Moscow, Sidney and New York. Though each location, her clients found unique designs befitting the environment of the buildings' surrounding and culture.
Now, living in beautiful Lake Tahoe, Laurence finds herself once again submersed in nature and genuinely in touch with her creative roots. The inspiration and calmness of the Sierra Nevada Mountain Range blended with her diverse and robust experience will deliver the results your project deserves.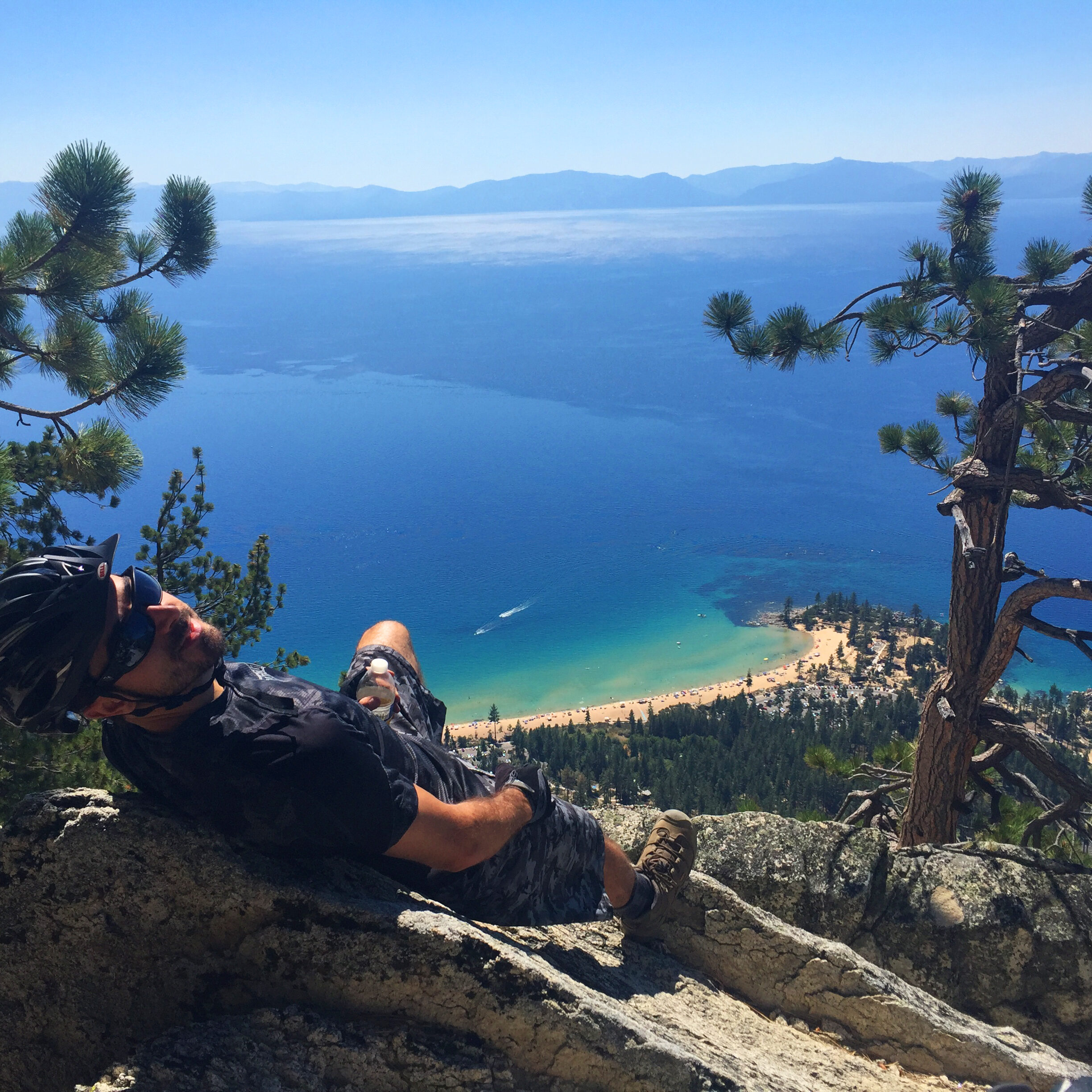 Brad Lewis
Brad has participated as an active venture capitalist and a variety of other roles in business and real estate investing. He began his career in banking in 1998. Later he would obtain licenses in all lines of insurance for multiple states. Having held both his series 6 and series 63 licenses with the NASD/FINRA for a number of years, he is adept in the equity markets.
After developing a nationally recognized risk management firm, he was able to leverage his accomplishment to broker the sale of his company to one of the largest insurance carriers in the world. With a consistent focus on teaching others, he concentrated his professional experience to create a business incubator with an emphasis on start-up financing in 2007. That venture brought him back to the financial services industry where he would lecture to MBA students on the topics of entrepreneurship and business finance.
Brad has held executive management and board positions at  the companies he created which were developed to serve the business community in the electronic payment processing industry.
Today, he uses this past experience to build lasting relationships in the real estate service industry and aggressively market the homes of his clients.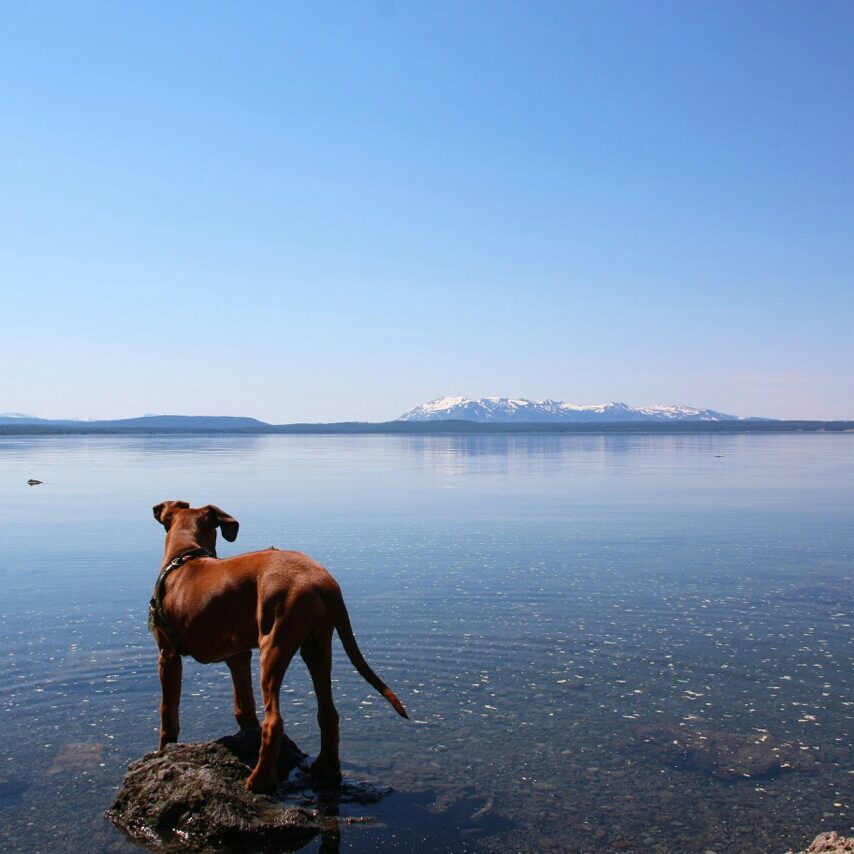 Indigo Lewis
Indigo is much more than a fun-loving purebred Rhodesian Ridgeback. He's a gifted canine with many talents, including, but not limited to, licking childrens' faces, eating dad's slippers and bringing smiles to passers by on just about every walk he takes.
He's also, one heck of a handsome company mascot (bias opinions acknowledged)
What other people have to say about us:
"I have had the great pleasure of working with Laurence for the past 4 years. Not only was she the Sr Design Director of one of our largest clients, but also a good friend. In this short period of time we had worked on 100's of projects worldwide. These projects varied in range from Product Design to Multi Building Campus Planning. Laurence's ability to listen, and understand very specialized and unique design challenges has been most impressive. Not only were these projects delivered on time, but many had very strict budget constraints as well. In addition to these projects, Laurence set up a worldwide Hospitality purchasing and distribution network. Her understanding of the design and construction industry as well as her "Hands on" approach make her both an incredible asset and leader. What also impressed me over this period of time was how well she delivered projects around the world; Tel Aviv, Rome, Moscow, Australia, UK, Europe and the US. I look forward to working with her again, anywhere in the world!" -TBL
"An intelligent and insightful business pro! Brad consistently exceeds expectations. Going the extra mile is in his nature. This is a man that knows how to get the job done." - BF
"You can't get a better designer than Laurence.  Her communication is clear, fast and efficient. Her design ideas are amazing and functional at the same time.. she is an artist. She is flexible and at the same time says exactly what's on her mind.
Her European  background helped her learn many aspects of different types of design. Laurence has integrity that not many people have, she is always there for us and she is a real friend. We are privileged to be working with her." -HK
"Brad is an innovative, driven entrepreneur. I've had the pleasure to work with him as a business partner and as a co-investor. His insight and determination have yielded him with many successes." -CJ
"I think one of Laurence's biggest strengths is her people skills.  She genuinely cares about the people she works with and their experiences and so puts in extra effort to make sure events are of the highest quality and everything runs smoothly.  Laurence is also very organized and stays on top of her work so nothing slips between the cracks.   She is passionate about her work and about the experience of the people she works with, and she delivers awesome" -DC
"Brad is one of the most well-spoken, articulate and professional people I know. He is a subject matter expert on leadership, training, sales and payment processing industry specific knowledge. Brad stays composed in every situation and "never let's you see him sweat." His forward thinking, problem solving nature made everyone's life easier when it came to getting the job done. He's a true professional and he would be a welcome addition to any team. I strongly endorse Brad." -CF
"I really appreciate Laurence's caring personality.  She is warm and friendly and helpful.  When you talk to her, you feel like she cares about you and wants you to succeed.  She isn't just "doing her job." -IAW
"I have had the opportunity to work with Brad multiple times over the last few years. His insight has been exceptional. The project management efforts he and his team have managed for us exceeded all expectations. I highly recommend Brad and his organization." -RB
"Attention to detail, incredibly dependable and very strong follow through, holds herself accountable at a very high level, drives results, passionate and bold in her thinking, exudes a 'can do' spirit that is contagious, very inclusive in how she approaches work, incredibly creative and so very good at her craft (very unique blend of right/left brain – not many people are as balanced in both as she is) and a self-starter." -MG
"I first met Laurence back in 2012 when she moved to the Bay area and was working as a consultant for a painting company. At the time she was only doing design on the side, however word of mouth spread quickly regarding her incredible talents, and she soon was in demand doing large, upscale projects for a multitude of diverse clients. She is one of the most detail-oriented and artistic people I know – an efficient and rare combination. For Laurence, punctual means early, and a request is as good as done. She was great about getting designs back to me quickly and is a gem when it comes to communication. She was so creative and innovative with those first ideas, that I was soon asking her advice on many other aspects of the home. In spite of her incredibly busy schedule, she ended up working on several projects for me, including designing both of my children's bedrooms. For my young daughter who has a very distinct sense of style, she went out of her way to include her ideas, even taking her shopping so they could pick out furniture and décor together. She was wonderful about incorporating her own creative style in a way that still harmonized the room. Since my little boy has a visual impairment and some other specific needs, Laurence faced a very different challenge. It was imperative that we be able to create a room with a safe environment that would allow him to have the least visual clutter possible, and still double as a therapy room without it feeling sterile. Not an easy feat, but one she certainly succeeded in. Because of Laurence's unique and versatile background, she was able to open my eyes to possibilities I had not even considered, such as using materials made with the lowest volatile organic compounds (VOC) possible. She went well beyond her job description by taking extra time to talk to me about other things beyond his room that I may be able to incorporate to help my little boy, sharing with me not only her love of design but also her love of humanity. Laurence has a beautiful heart, and I will always be grateful not only for her influence in our home, but also in our lives. She is an incredibly talented woman whom I would recommend without hesitation, for whatever the project may be." -RY
Next Steps...
Let's chat over email or on the phone today to discuss how we can help. Our consultations are free and there's no commitment at all.